Located on Lantau Island, Hong Kong Disneyland has been the largest and most famous theme park in the region since its opening in September 2005.
For visitors who have visited Disneyland Paris, you'll find that Hong Kong's version is smaller and that many of the rides are similar. However, the park is in the midst of a 15-year expansion plan and new, unique attractions are in the works.
Hong Kong Disneyland is laid out in much the same way as the franchise's other theme parks with themed areas like Main Street USA, Fantasyland, Adventureland and Tomorrowland amongst others. Future plans include a World of Frozen, a Marvel themed area and a re-designed Sleeping Beauty Castle.
Is it recommended?
If you've been to its sister park in Paris, you might be disappointed by the comparatively smaller scale of Hong Kong Disneyland. Otherwise, the theme park makes for an exciting day out and escape from the real world of the city centre - especially if travelling with children.
We recommend arriving at Hong Kong Disneyland as early as possible and ideally avoiding visiting at weekends or on public holidays to reduce the chance of being stuck in long queues and missing rides and shows.
Check out all of the park's attractions, from classic rides for all ages like It's a Small World to more thrill-inducing rollercoasters like the Big Grizzly Mountain Runaway Mine Cars, on the Hong Kong Disneyland website.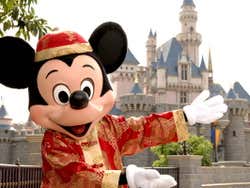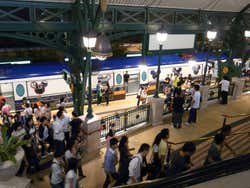 Schedule
Daily from 10:30 am to 8:30 pm.
Later closing times during summer, Christmas and on weekends.
Price
1 day ticket
Adults: 639 HKD (US$ 81.50).
Children from 3 to 11: 475 HKD (US$ 60.60).
Over 65s: 100 HKD (US$ 12.80).
2 day ticket
Adults: 699 HKD (US$ 89.20).
Children from 3 to 11: 515 HKD (US$ 65.70).
Over 65s: 170 HKD (US$ 21.60).
Transport
MTR: Disneyland Resort, pink line.