Stanley is a quiet village in the south of Hong Kong Island. Its market has a more relaxed atmosphere than the other local markets in the region.
Much less crowded than Ladies Market and Temple Street Night Market in Kowloon, Stanley Market gives visitors a taste for Hong Kong's traditional open-air markets. While it has been recommended for its bargains, it is a popular tourist attraction more for the atmosphere rather than good deals and haggling opportunities.
A new side to Hong Kong
A visit to Stanley Market is ideal for those looking to escape the hustle and bustle of the city centre and see a new side of Hong Kong, catching a glimpse of the relaxed, rural villages in which the metropolis has its origins.
We recommend taking a trip to the village during the week, as the weekends draw crowds of locals and tourists and make the experience a lot more hectic.
Aside from exploring the market and picking up souvenirs, take the opportunity to stroll along Stanley's waterfront promenade, visit the beach, see the historic Murray House and generally enjoy the change in atmosphere.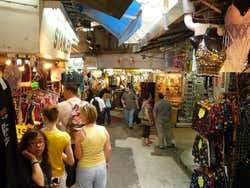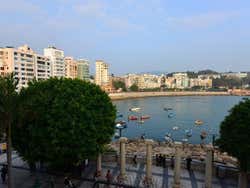 Schedule
Daily from 10:30 am to 6:30 pm.
Transport
Bus: lines 6, 6A, 6X, 66 and 260 from Exchange Square, Central.